Construction Mortgages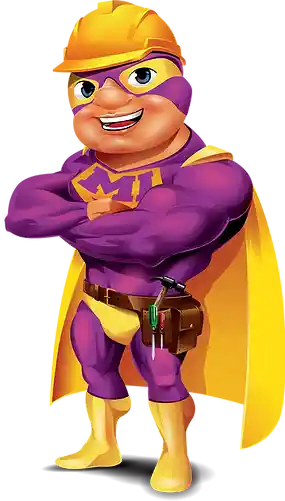 Upcoming construction project?
​
Let's talk. We're prepared to help get you the funding you need to complete your project with financial confidence. No matter the circumstances, we come equipped with the expertise and experience in construction to understand your situation.
​
Give us a call, and we can begin funding your project so you can work with ease.
How Does A Construction Mortgage Work In Ontario?
If you are a resident of Ontario and found yourself lost in the complicated real estate market, then you've reached the right platform. Because home ownership is quite difficult to achieve there, and especially for millennials and other young adults. It's further true for buyers searching to get personalized renovations and expansions, as they're discovering to their dismay how expensive their intended improvements might be.
Consequently, Canadians wishing to make a long-term investment in a home that suits their needs are finding construction mortgages to be a rapidly alluring option. Many Ontarians are also turning to home equity financing that makes it simple for investors to finance the higher down payments associated with construction loans.
If you're just beginning your home ownership journey, you need to continue reading to learn more about why a construction loan can be a good choice for you. There's even a lot of flexibility that comes with being able to fund the construction of your dream house.
What Is A Construction Loan?
In Canada, taking out a construction mortgage entails getting money to build a home from the foundation rather than buying an existing one. These funds will be used by homeowners to buy a property, employ a builder, and supervise the building of their house from the foundation. Regardless of these conditions, it operates quite similarly to a conventional mortgage in terms of interest rates, repayment terms, and other factors as well.
The major benefit for the residents of Ottawa is having complete control over the location, style, and other details of the home. A construction mortgage is an alluring option for continually searching the real estate market for a home that happens to suit the demands of those who have very specific preferences or criteria. When choosing between a conventional and construction mortgage in Canada, it's vital to keep in mind a few crucial distinctions that should be considered as follows –
Benefits of Taking A Construction Loan In Canada:
The following are major advantages of taking a construction mortgage loan from other options in Canada –
Flexible Terms And Conditions 
For taking a construction mortgage, a comprehensive building plan must be provided to your lender, along with the additional needs as the parameters of a construction loan are relatively flexible. Depending on the lender you select, many will work with borrowers to accommodate their financial demands in order to simplify things.
An Opportunities To Decide 
Choosing the detailed features of the home is the construction mortgage's most obvious advantage. You don't have to compromise for "good enough" as you may with pre-built homes that are already on the market, from the flooring materials to the room layout and the amount of area allotted for the backyard. As of today, Canadians can more fully customize their dream home than they could with a standard mortgage.
Supervised By An Independent Party 
Lenders will monitor the construction process and check your progress as part of a construction mortgage to make sure everything is proceeding as planned. Having someone monitor your process may first appear detrimental, but it actually ends up being a terrific method to stay on track and spot any faults or possible concerns that you may have overlooked. In the end, your lender can assist you in ensuring that everything is going as planned so that you can reach your building timeline targets.
Major Differences Between A Standard Mortgage And A Construction Mortgage In Canada:
The terms and conditions of a construction loan might affect how people of Ontario plan their path to home ownership. When contrasting a construction mortgage with a regular one, there are three key differences as follows –
In a standard mortgage, the lender will often release the entire loan amount all at once to pay the builder or contractor before working with the customer to establish a repayment schedule. However, the lender will disburse the money for the home's development in "draws", which are divided into distinct phases, for construction mortgages. You'll need to account for this in your budget and planning since additional money can only be granted once a certain stage of your home's construction has been reached.
A standard mortgage often entails the lender funding a generous amount of the home's price, which is upto 90% to 95% of the home's worth in some situations. The LTV ratio for construction mortgages in Canada is substantially lower, typically maxing out at about 75% of the home's worth in most cases. As a result, buyers who use construction mortgages must be prepared to pay a sizeable amount of the home's worth out of pocket.
In Canada, construction mortgages generally require you or the builder to present a comprehensive set of plans for the construction of the home that typically evaluate your financial background, in contrast to standard mortgages Also, it's necessary to let the lender know that your ideas are reasonable and within your available budget and timescale.
Final Thoughts
A construction mortgage in Canada is the greatest choice to consider if you're tired of scouring the real estate market for your dream home or if you don't want to compromise on the required amenities. By using alternative financing options like home equity financing, taking out a construction mortgage can make house ownership much more feasible for both new homeowners and real estate investors wishing to renovate to their ideal living conditions.
For more convenience about construction mortgage options available for Canadians, feel delighted to look for Incredible Mortgages for the best help. Regardless of your situation, we are ready to assist you with confidence. Contact today!
Let's Get Started