Commercial Mortgages in Ontario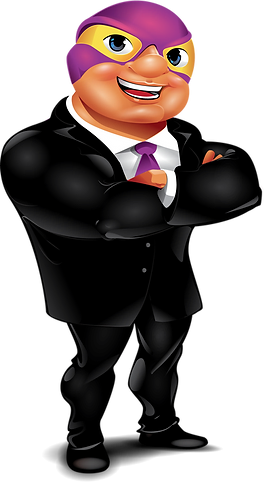 Whether it's industrial or commercial, we have lenders with considerable exposure and experience in both the Commercial and Industrial mortgage markets. The private lending sector is aggressively leading the way in flexible innovative lending solutions, which is why we pick and offer financing from not only private lenders, but an array of lenders with a variety of tools and resources that will help suit your needs.
Commercial Mortgage interest rates in Ontario
Large banks, credit unions, and unaffiliated lenders all around Canada provide commercial mortgages. Mortgages can also be purchased via a broker, giving you access to the best terms and rates.
There are two different sorts of rate structures that lenders offer for mortgages. You may choose wisely for your next investment if you are aware of commercial mortgage rates in Ontario.
What are Commercial Mortgage Rates in Ontario and How Do They Fit into Unique Mortgage Products?
Any mortgage's cost is significantly influenced by interest rates. The manner in which rates are determined over the course of a mortgage must be taken into account. For instance, rates may fluctuate based on changes in Bank of Canada rates and market circumstances. Rates could also be fixed, enabling you to benefit long-term from the low-interest-rate environment today.
Mortgage lenders base their rates on a variety of variables. The prime lending rate, often known as the variable rate, is one of the most significant.
The biggest banks in Canada established this rate to determine their interest rates. The prime rate is essentially the best-case scenario for an applicant with excellent credit and the highest level of creditworthiness. Although borrowers won't typically be given the prime rate, it can give an indicator of the status of the market.
The prime rate as of right now is 3.9%. Borrowers can anticipate loans being issued at a rate above this number, but very infrequently below it.
Commercial Mortgages with Variable Rates
The interchangeability of the words prime rate and variable rate among banks may cause some first-time commercial mortgage borrowers to become perplexed. This is so that the term "variable rate" can also apply to a specific category of mortgage product.
Think of variable rate business mortgages as products where the interest rate may change based on the movement of the prime rate and other factors, to keep things clear and in perspective. For instance, if you took up a variable rate mortgage today at an interest rate of 8%, you might find that the rate drops in step with the prime rate. In contrast, if the economy takes a negative turn, you might have to pay a higher interest rate as the prime rate rises.
This adds risk to a variable rate mortgage.
The interest rate on your loan will change. You'll constantly ask the question: what are the current commercial mortgage rates in Ontario today? Planning a budget may become challenging as a result.
Your unchanging monthly payment will make less progress toward the loan's principal if the rate rises. As a result, your debt would have a longer amortization term.
Of course, there's a flip side to this. A variable-rate also offers benefits.
More of your fixed monthly payment will go toward the principal if the interest rate drops. Your mortgage may be paid off more quickly than you anticipated.
If interest rates fall, you won't need to refinance. You won't have to incur any new closing costs in order to benefit from the lower rate.
Commercial Mortgages with Fixed Rates
As an alternative, you might look for a fixed-rate mortgage where the amortization will stay the same during the duration. The fixed rate is attractive given the low-interest rates today.
It's crucial to understand that fixed terms structure interest in a way that is weighted towards the beginning of the term when you learn about commercial mortgage rates in Ontario.
Your initial amortization would be primarily made up of interest if you closed a fixed rate commercial mortgage today. Your early payments may in some situations be up to 95% interest, with the remaining amount going toward the principal. As a result, you won't begin to accumulate a sizable amount of equity until much later in the amortization period. When comparing offers, be sure to pay close attention to how each lender structures their loans. An Ontario mortgage broker like Incredible Mortgage will be essential if you want to receive the best rate with the most favorable interest structure.
Our brokerage service can assist you in finding the most competitive loan if you are considering investing in a commercial property, whether you are looking for a fixed or variable rate. We are able to locate the best rates because of our broad range of lending experience and our huge network of lenders, which are typically not available on the open market. With extensive experience in the industry and a large network of lenders, we can find the best rates that aren't usually offered on the public market.
Your next purchase will be the perfect outcome of your consultation today. One of the most crucial financial choices you will ever make is obtaining a commercial mortgage. We'll make sure your choice is completely informed and that you have access to the best mortgages.
To book an appointment to discuss your needs and learn more about how Incredible Mortgage can help you, call 416-991-8711 today, or contact us.
Call us today and let's talk about your plans for growth or refinancing.
Let's Get Started