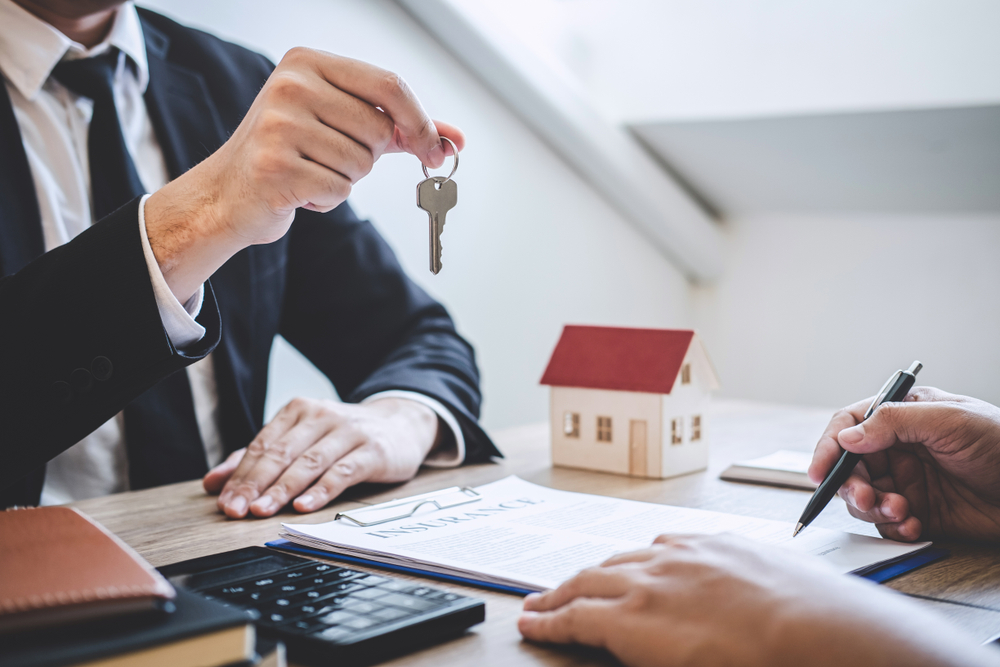 How do I Get Approved for a Second Mortgage with Bad Credit?
Posted by Admin on 03 Nov 2022
How do you first tell if you have terrible credit? What makes you think that your application won't be accepted? Never assume that a homeowner's choices for a second mortgage are closed. You can't be confident that you won't be rejected unless you've thoroughly investigated every source of funding that might be available. The best person to assess your possibilities for a mortgage with negative credit is a mortgage broker. A second mortgage could be quite helpful for many homeowners. We comprehend the risks and the anxiety associated with being rejected. We also comprehend that you might desire to steer clear of conventional major banks (they may not approve bad credit second mortgage applications).
Require a second mortgage with bad credit? (Look for an alternative lender)
To choose a different lender is an excellent starting step in your search for a second mortgage. Credit Unions, Trust Companies, Mortgage Investment Companies (MIC's), and private lenders are examples of alternative lenders. Your best chance is to speak with a seasoned mortgage broker who works with these kinds of lenders in order to locate a good fit for your financing requirements. Even better if you can locate a mortgage broker who specialized in negative credit and has a wide range of alternative lenders on speed dial.
Alternative lenders have fewer restrictions
Alternative lenders are not subject to the same limitations as large banks. We have access to a sizable network of nontraditional lenders. Our goal is to match your application with the best candidate. We are aware of the criteria our lenders use to evaluate applications. We can help you every step of the way. We will nevertheless conduct a credit check even when you have poor credit. Even if it's bad, we will still evaluate your credit score as part of our commitment to securing the best mortgage rate. If your credit score isn't as bad as you believe it is, most alternative lenders are willing to provide a better deal. Based on the amount of equity in your property, our lenders search for reliable investments. To get qualified for a second mortgage with terrible credit, you don't need to have strong credit or a salaried job.
Putting the focus on your home equity
You can assess your home equity before applying using the helpful calculator on our website. Fortunately, alternative lenders take your home equity into account before any other financing concerns. Equity is ultimately what counts most. Since there is less risk involved if you have equity in your house, it is simpler for a lender to decide to lend you money.
Debt consolidation via a second mortgage – even with bad credit
You'll raise your credit score if you want to use the second mortgage to pay off high-interest credit card debt. You might use your second mortgage as a tool to repair your credit. Applying for home equity loans to manage debt and avoid high interest rates is a frequent practice. Bankruptcy, consumer proposals, and debt consolidation loans are alternatives to refinancing. It can be more difficult than you think to get approved for a debt consolidation loan. Not to mention, your bank might not want to consolidate your debts if they aren't all with them. You get to determine where the money goes with a second mortgage. You decide who you want to pay. The fact that you won't have to cope with your bank's stringent loan requirements is another thing you'll love.
Risks of getting a second mortgage with bad credit
Before proceeding, it's crucial to recognize the dangers, just like with any financial transaction. Before you sign documents for a second mortgage, bear the following in mind:
Your home is on the line: Anytime you use an asset to obtain a loan, that asset is in jeopardy. Similar to your present mortgage, if you are unable to make payments, the lender will attempt to use their legal options to get the money they are owed.
You could pay a higher interest rate: In many circumstances, the interest rate on your second mortgage may be greater. A borrower's risk is increased by having negative credit. However, second mortgages typically have interest rates that are far lower than those of credit cards and other unsecured debt.
Again, like with any financial transaction, be sure you fully understand everything before moving forward. Be aware of any potential dangers going into your mortgage deal. We want to be certain that you think taking this action is the appropriate choice for you.
Ways a second mortgage with bad credit could help you
Once you are aware of the hazards associated with a second mortgage with bad credit, compare them to the advantages. While increasing the debt(s) secured against your property has some dangers, there are also clear benefits. First of all, by switching your high interest debts to a mortgage with a significantly lower interest rate, you can avoid bankruptcy and save a lot of money. Rarely will the interest rate on a mortgage be as high as the interest rate on your other obligations. A second mortgage can benefit you in a number of ways, including:
Combine your debts by taking up a second mortgage, which, despite having a slightly higher interest rate, will still be less expensive than the majority of your high-interest credit card debt. Put everything in one location to speed up repayment.
Prevent a foreclosure: You might be able to obtain enough money through your second mortgage to settle any outstanding mortgage debt and stop a foreclosure.
Catch up on property tax arrears: You can utilize second mortgages to pay off and make up for unpaid property taxes.
Pay off revenue Canada: Use the proceeds from a second mortgage to pay down any outstanding director or income tax debts with the government.
Pay off a consumer proposal or bankruptcy: A second mortgage can help you repair your credit much more quickly by clearing up consumer proposals and bankruptcies as soon as possible.
Consider the goals you can achieve with a second mortgage before deciding if it seems right for you. It's comforting to know that you can still receive a second mortgage with negative credit when you're on the verge of a deadline or regularly short on funds. Make getting a second mortgage the initial step towards enhancing your financial situation.